Hello! I'm currently stationed in my house locked away from the below-freezing temperatures outside. I love the winter, but the past three days of bone-chilling, windy, bitter cold is not my idea of fun. Today, I thought I would share with you some of my favorite cruelty free beauty favorites which I use all year round, no matter the weather!
When I first went vegan, I did it solely for health reasons and animal cruelty and animal testing were never a problem. However, throughout my research, I have learned some pretty horrific things regarding the subject of skin and hair products that switched my mindset. I simply couldn't justify the pleasure of my body cream, make-up, hair products, or even lip balm for harming an animal. I felt a deep conviction to not be so ignorant about my everyday routines and examine what I actually used, needed, and what could change.
Having said all this, I know it is a lot of work, time, and effort to find ethical and sustainable cruelty-free hair and skin products that won't break the bank. And I'll be honest when I say these products are probably a little more pricey than your typical beauty products. But, these products I will show you actually work, and are so worth not harming any animals. So, here they are!
Art Naturals Argan Oil Shampoo and Conditioner are honestly some of the best products I have used! I have medium, wavy hair, and a lot of the cruelty-free shampoos and conditioners I have used would leave my hair feeling greasy, dirty, and just gross. This product leaves my hair feeling super clean and soft, and it smells amazing! It doesn't dry out hair, but doesn't leave it too greasy either. I just love it! Plus it's paraben and sulfate free, which is an added bonus. I generally just order mine on amazon, which you can find here, but I'm sure you could find it at someplace like target or a drug store. This product runs about the same as your typical high-end salon shampoo, so it's not too expensive!
EOS Shave Cream is truly a wonder. It's different than your typical shave cream as it doesn't foam. It's almost like a lotion, and it leaves the skin feeling super soft! It comes in 4 different scents, and I personally love the tropical fruit flavor (shown above) and the vanilla bliss. You can find it at any Walmart or Target, but if you want to order it, the link is here. This product is not expensive at all and its cruelty free and enhanced with vitamins C and E.
Dr. Bronner's Hemp Peppermint Pure-Castille Bar Soap smells amazing and leaves my skin feeling squeaky clean! It's made with a ton of different natural oils that hydrate the skin and are so good for you! I mean, it's kind of pricey for a bar of soap, but totally worth it (Vegan!). It comes in a bunch of other scents as well; I love the rose scent and the lavender scent. Here is the link to a package of all the scented soaps :).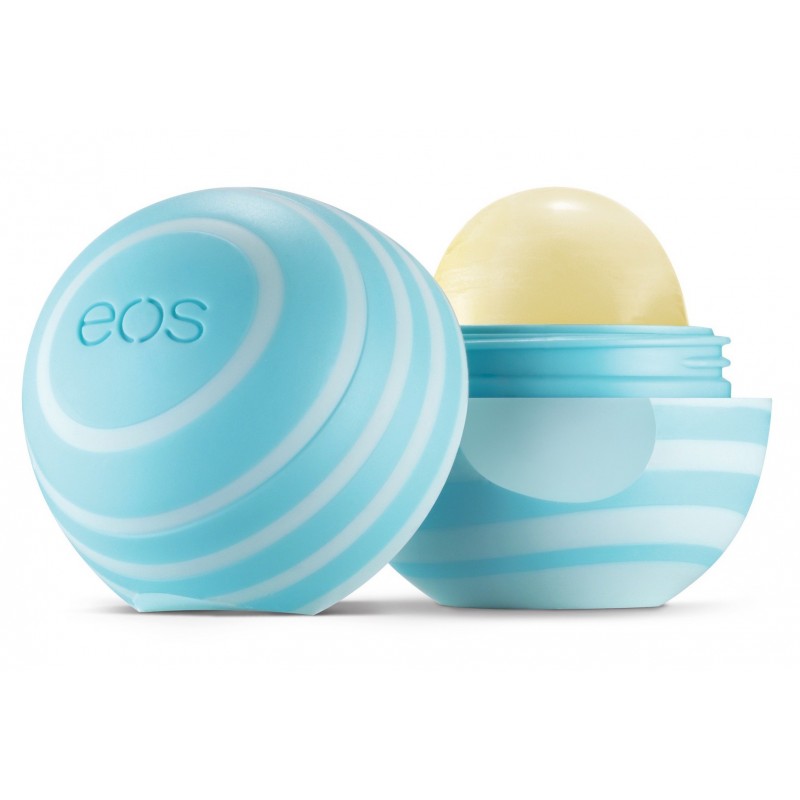 EOS lip balm is my absolute favorite! A few years ago, I got hooked on this lip balm and haven't stopped using it since! It is completely natural and cruelty-free, and comes in a million different scents! My personal favorites are vanilla mint, blueberry acai, and passion fruit. Here is a link, but you can find this lip balm at almost any store.
Mineral Fusion pressed powder is truly a find. It is natural and cruelty free, but isn't your typical natural makeup. This powder goes on smoothly and lasts, even on extreme temperature days! I was honestly really pleasantly surprised when I tried this out! It also doesn't have that orangey color that I find in a lot of other makeup. This powder is high end and pricey, but it is amazing! Here is the link.
Shea Moisture African Black Soap Clarifying Facial Wash and Scrub is the best cruelty-free cleanser I have found! It exfoliates and cleanses my face but is not too rough and doesn't dry my skin out either. African black soap is good for skin that needs deep cleansing, and tea tree oil helps set skin tone and clear up any blemishes! I love this gentle but thorough cleanser. I found mine at target, but here is a link 🙂
I hope you try out some new cruelty free skin and hair products, maybe even a few of my favorites! As I continue to learn about the vegan lifestyle, I am constantly awed by the power of plants and know they have a true power! Our beauty products definitely do not need to stem from animal cruelty or animals themselves, and I hope some of this information was useful!
Let me know of any other cruelty-free brands you love!
Have an amazing rest of 2017!
Love,
Grace ♥